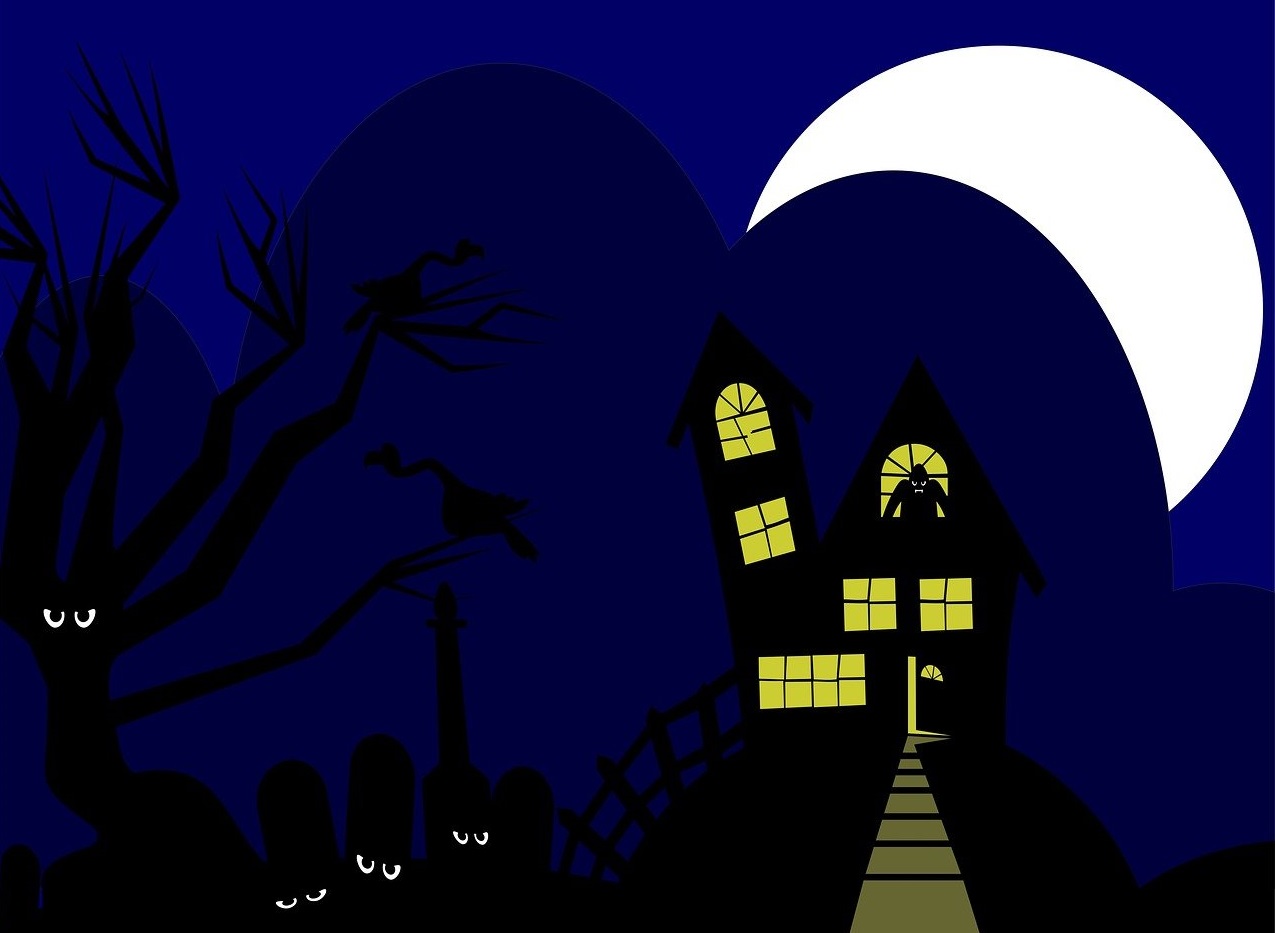 What are the 5 scary facts about electrical safety? October is the the month for ghosts, ghouls, and spooky stuff, as well as scary electrical facts. And thanks to the lovely folk at Electrical Safety First, the UK's leading charity on electrical safety, here are the startling statistics you should know.

53.4% of all accidental domestic fires in England had an electrical origin
This is data taken from 2018/19 which reports 14,186 accidental fires that started in homes were caused by something electrical. That could be faulty electrical equipment, fake, electrical equipment, or not even using electrical equipment sensible and responsibly. We use so much electricity in our lives these days. It's safe to say we take it for granted in terms of how dangerous it can be. If we take the time to understand and learn how to check for any visual defects, it can make a difference around the home as much as in the workplace too.
Nearly two thirds of people who have bought fake electrical products, bought them online.
Yes, 64% of people have been shopping for electrical products online when they have inadvertently bought items which are fake. When it comes to where the items came from online, 29% of the fakes had come from a 'marketplace' where the products sold are often unregulated. When shopping online for electrical products, it's important to remember that price savings aren't always a good thing. There's often a reason why items are cheaper than elsewhere. If the item you are buying is counterfeit, you risk it being substandard in quality and posing a greater risk of fire. It's always best to buy electrical appliances and products from a trusted retailer.
Around half of 25 to 34-year olds have bought a fake electrical item online
This figure of 51% for the 25 to 34 age group compares to less than 10% when it comes to the over 55s. It doesn't come as a surprise that younger age groups are more likely to shop online compared to their older counterparts. But when it comes to buying electrical items, it's important they understand and are aware of the risks. The most important point to stress is that the better the bargain is, the more need there is to be alert. Encourage young adults to shop around and do a comparison price check. If nowhere else is selling the item at the lower price, then be cautious before making the purchase.
There are on average 10 electrical items in kids' bedrooms
Gone are the days when the only electrical item in a child's bedroom was a lamp. Today we have TVs, DVD players, game consoles, mobile phone charges, tablet chargers, hair straighteners, lamps, and more. The risk when it comes to electrical safety is the highest it's ever been. Even more reason why it's important they are not bringing any electrical items into your home from untrusted sources. Add to that the statistic that more than 27% of children or teenagers have bought or used a fake charger, and it increases the risk even higher.
2 in 5 kids charge their phones under their pillow as they sleep
Meanwhile another statistic shows that 53% of kids leave their phone, laptop, or tablet on the bed to charge.
Once you've tucked them up for the night, or you've left for work, do you know where your child's electrical items are? Especially portable devices, which they might be keen to charge while they're asleep, or at school. These devices can easily overheat, and while trapped between or on flammable materials, can quickly catch fire to devasting affect.
If children and teenagers do have chargers in their bedrooms, it's vital they know some electrical safety basics. Knowing when to charge, where to charge, and how to do it safely is vital as we live in an increasingly electrical-dependent world.
Of course, PAT testing isn't done at home. But it always pays to know how to keep electrically safe when electricity and appliances are all around us. And if that gets you thinking about your workplace, and the need for optimum electrical safety there, contact us.
To start PAT testing your electrical appliances within your business get in touch for a quote. We can also help your staff to carry out visual inspections of the electrical equipment they use frequently.