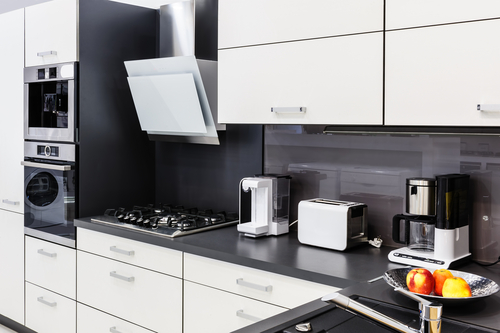 PAT testing for landlords is not something you can ignore if you currently let residential property, whether they be houses, apartments or even holiday homes. As a landlord you have a duty of care to protect your tenants, whether they are long or short stay, if you are acting as a business.
Electrical safety is paramount and without proper regular testing can easily become the source of any number of problems, which in many cases, where there is damage, an injury associated with a fault or worse, you could be liable for unlimited damages if it is proven that you were negligent in your duty to the affected party.
It is therefore vital that you regularly have portable appliances tested in every property for which you have responsibility and have supplied this type of equipment. This covers all the main white goods and brown goods, such as fridges, freezers, microwaves, televisions, vacuum cleaners, stand-alone lamps, even electric mowers and hedgers.
We recommend that PAT testing for landlords is carried out routinely and regularly to safeguard tenants and protect you, the landlord, from any future action.  Once is not enough, as appliances may become faulty over time or through the misuse of others. It is not only a sensible precaution but protects your property from potential catastrophic damage.
Testing should always be carried out by a competent, trained operator working with the appropriate approved equipment to check all items correctly.
250 Rio have extensive experience in providing PAT tests in tenanted property, to ensure that work is carried out in a timely fashion and with minimum disruption to you or your tenants, working in single or multiple properties. Our unique colour labelling systems and detailed recording ensures that we can keep you appraised of next testing daters, but also allows everyone to see clearly which appliances have been tested and when the renewal date is due. These will also distinguish between appliances within the property at a certain time and anything(un-labelled) that might have been introduced at a later date.
So why not contact us today and make sure you comply with your obligation for PAT testing in your property.
Carrying out work across Manchester and the North West, Manchester, Altrincham, Stockport, Cheshire.